Yesterday I made mochi(rice cake) for New Year's Day.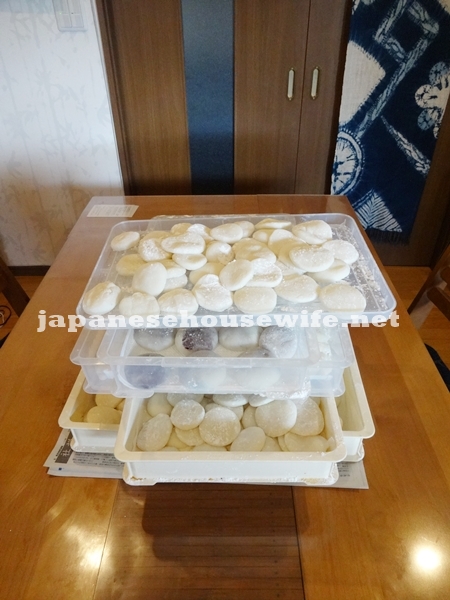 The process of making rice cake is called mochitsuki in Japanese.
I use a mochitsuki machine to steam glutinous rice(rice for rice cake) and pound it.
On the other hand, some people especially in local area make mochi all by hand using a usu and a kine which are traditional tool.
In Western Japan we make a round mochi.  We tear off that while a lump of mochi is hot and make round by hand.
In Eastern Japan people make a square mochi. They mold a lump of square mochi and cut it.
Rice cake get dry and hard at once, so we need to form that quickly.
Big mochi in a lower case are for kagamimochi.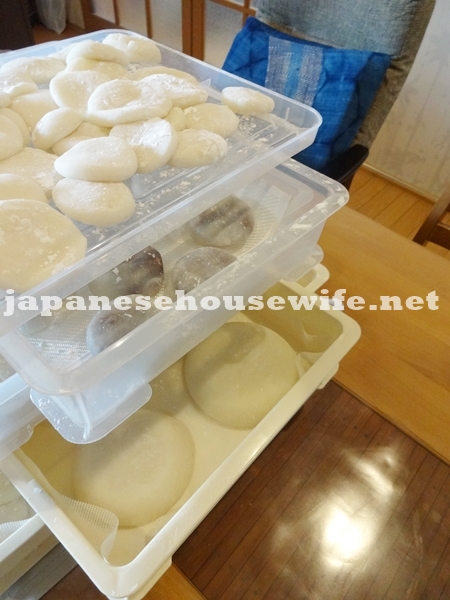 And white small ones are for zoni soup. Black ones are anmochi containing an.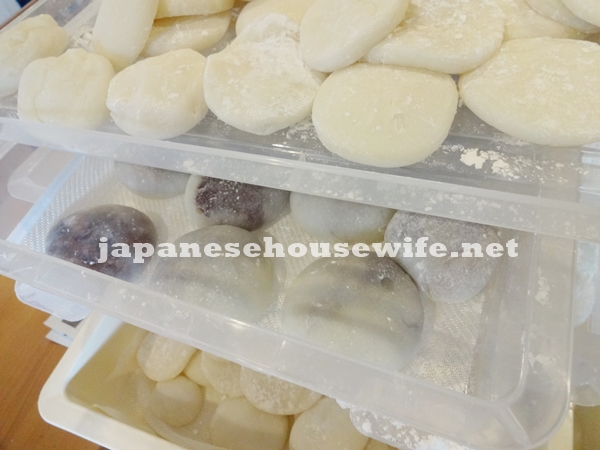 An is made of red beans(azuki).
For seasonal events and festivals, we often make sweets with an.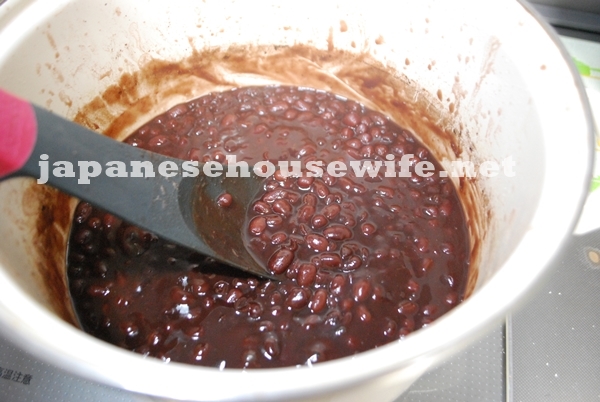 Fresh anmochi is very nice.
After anmochi get hard, we toast it. It is also very very nice!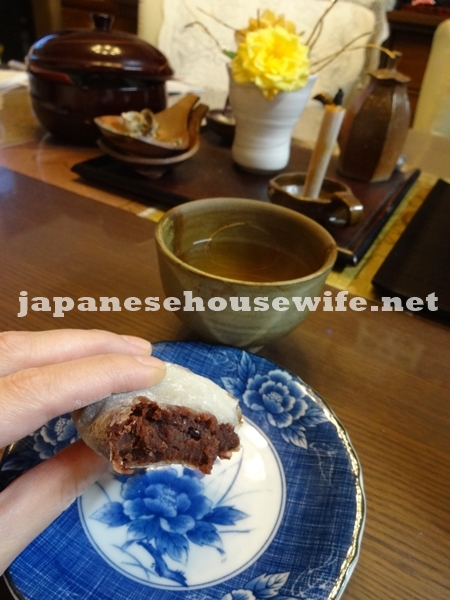 thank you for reading this to the end!