It looks be close enough to swim. But there is a very rapid stream here, it has been among the most dangerous spots for ships from the ancient time in Japan.
Setonaikai is the important area for politics as the inland sea and the point of transportation. On the other hand, the streams between islands are swift and complicated. So this area had raised warriors called "suigun" who operated ships well. The island of sakura is Noshiima that had been the base of the warriors group called "Noshima(or Murakami)-suigun" from 14th to 16th.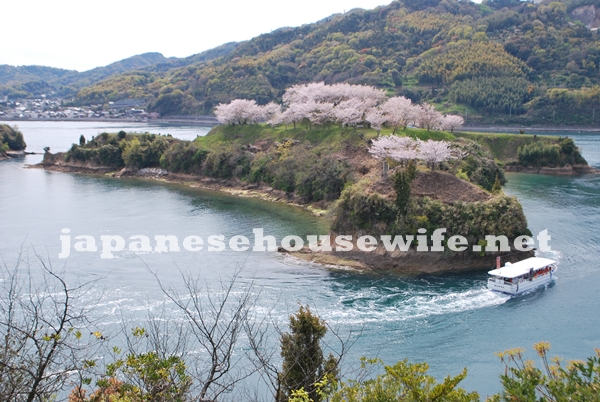 I had known the history of suigun and the name of noshima, but it was the first time to see the island.
You can be more close to the island by a sightseeing ship and experience the rapid stream…!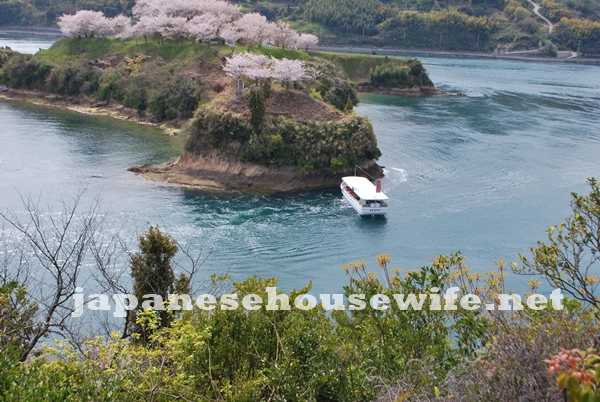 Next we go down to the beach in Kohama area and found the sign of a spot for a view again. The spot is called Keigobana which is said to be the lookout point for suigun guards.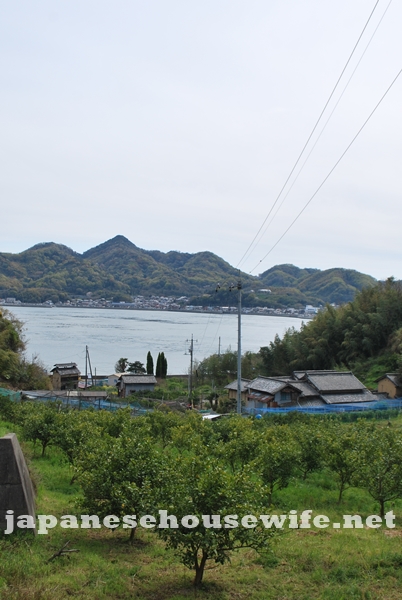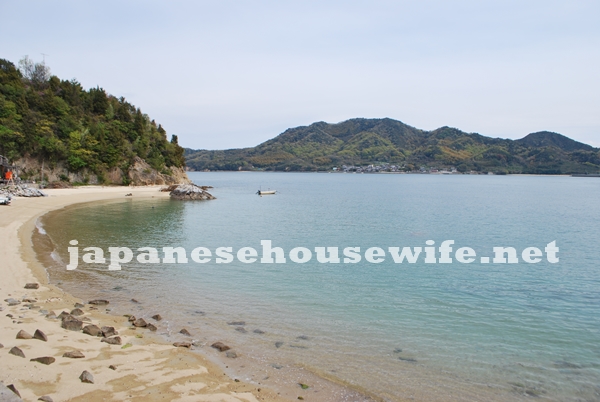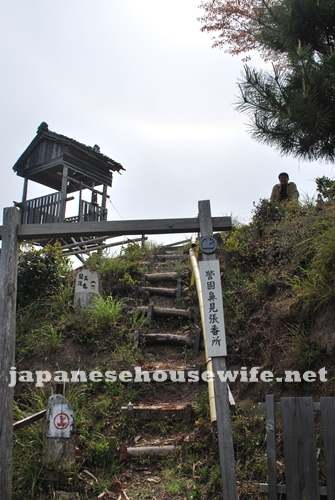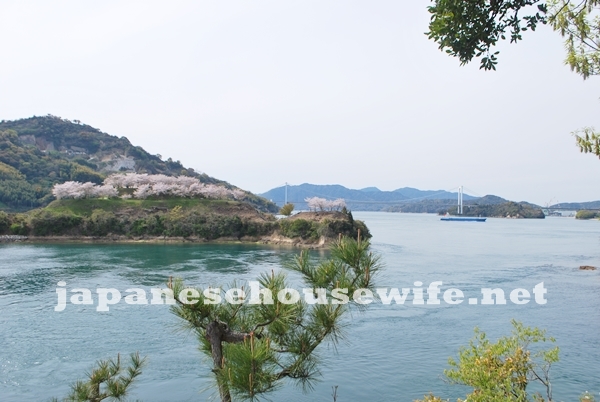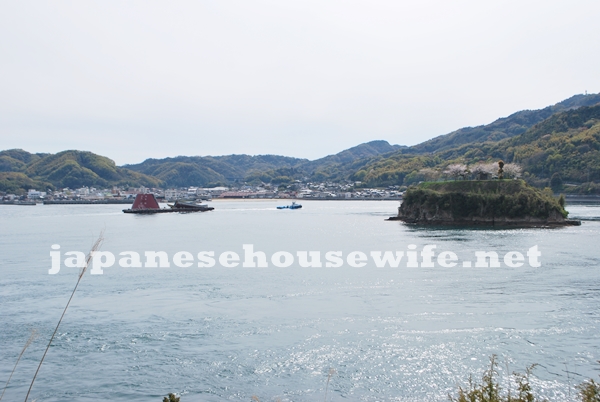 We enjoyed 2 hours walking and having a picnic lunch, then backed to the port. We dropped in at Ushima café, the manager welcomed us when we had got off the ship, and enjoyed conversation with local people.
The manager and staffs manage to keep café because they want to something to react decline and aging population of Ushima. They are cheerful and powerful, and would welcome you warmly. You would be able to enjoy conversation with them spontaneously. They are open only on Saturday and Sunday.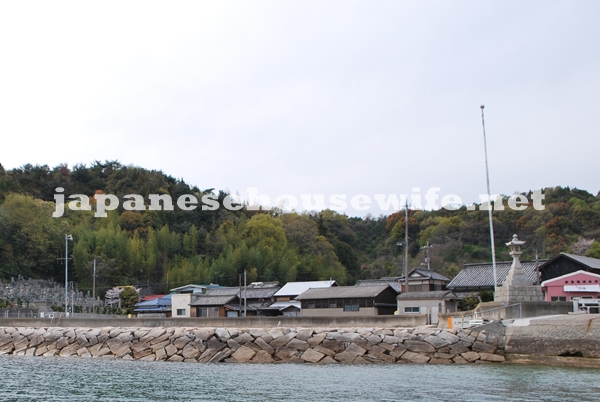 I felt the island and people made me just the way I am. My husband agreed with me, and we talked about a plan to come back to Ushima and walk around a part of the island we haven't visited, soon.