In Japan they look up the sky to find the beautiful moon at Autumn night.  It is the season we can enjoy the beautiful sky and the moon.  But we missed  "Tyusyu-no-meigetsu" in September this year, which is said to be  the most beautiful moon in a year, because of a typhoon.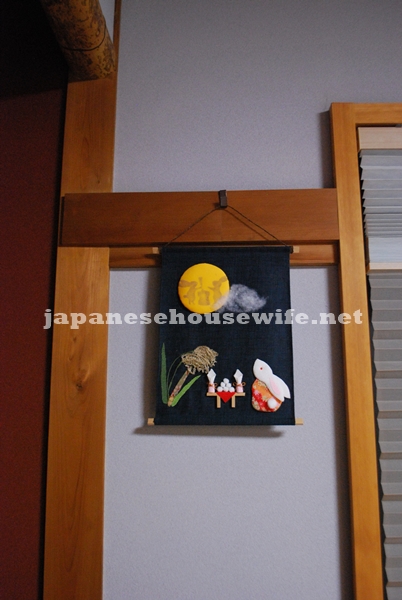 Japanese associate the moon with rabbit or hare.
This association originates from a myth many Japanese has forgotten now.
It's a tale of a rabbit which offered its body as a food to an old man who was travelling and getting tired. When a rabbit jumped into fire, an old man who was god in fact, saved its life and send it to the moon.
The typhoons attacked Japan last month caused extensive blackout in Chiba, big city neighboring Tokyo, and  agricultural damage there and also brought hot days. So we can feel Autumn only by decoration of interior in the house.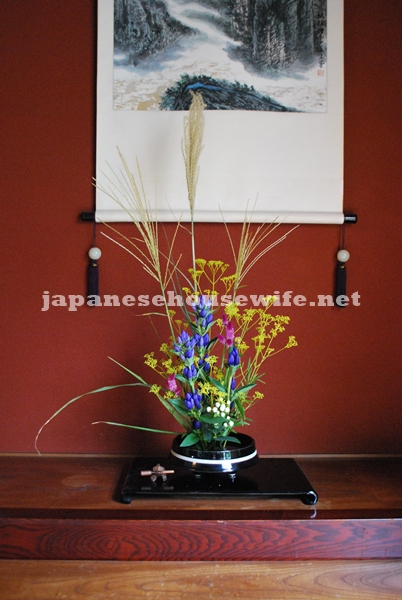 Japanese pampas grass and yellow fllowers called "Ominaeshi"(Patrinia scabiosaefolia) are among seven popular autumn flowers called "Aki-no-Nanakusa."  We can feel Autumn wind by imagining an ear of Japanese pampas is swinging.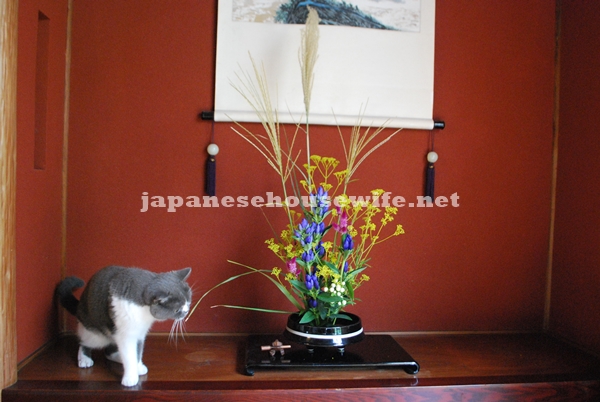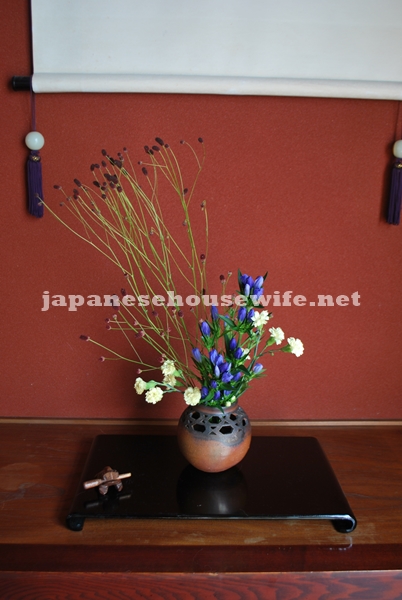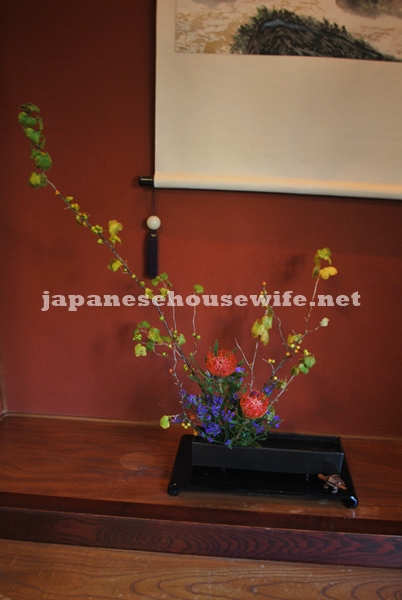 Japanese citrus called " Sudachi" is a special product in Tokushima prefecture, Shikoku Island. It adds special Autumn taste to dishes like grilled fish or sashimi and so on.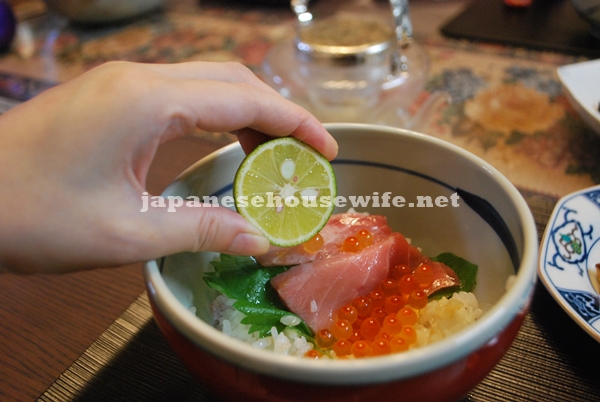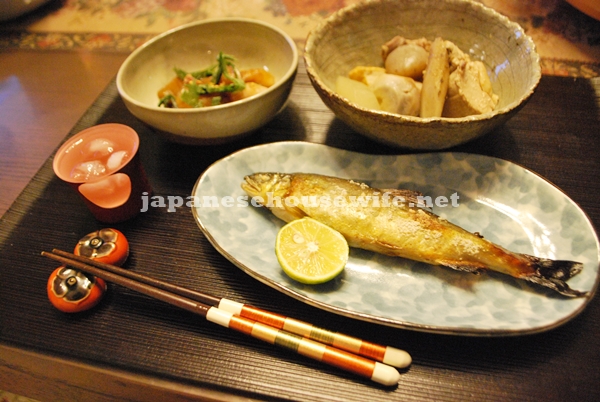 Can you find the Moon on the small glass for Japanese sake?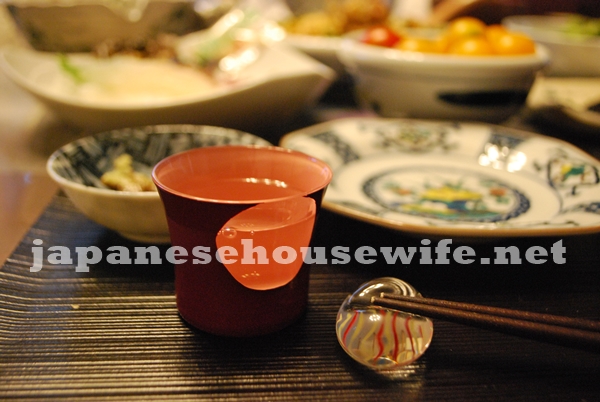 We always enjoy the beautiful moon season in the daily life.