Tomesode is a full dress for a married female.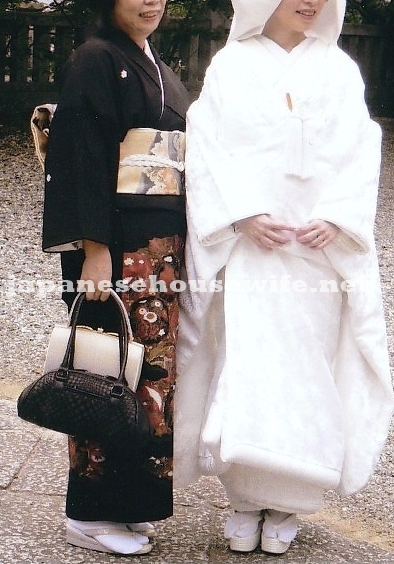 In the photo, the bride wears white kimono, and her mother wears black one(tomesode).
According one explanation, coloring means that a parson is influenced by others. So a bride wears a white kimono which has no color, and after being married she wears a black one which is never dyed other colors.
Tomesode has 5 family crests as Mofuku(mourning dress) does.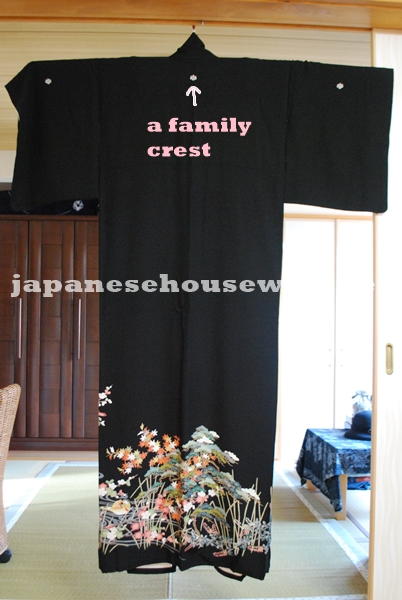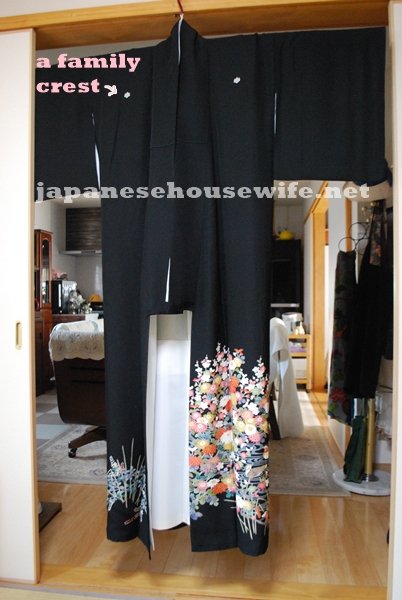 This tomesode  is a yuzen-printed kimono. Yuzen is the technique invented in the Genroku era(1688~1704) in the Edo period.
Yuzen craftsmen in Kyoto, Ishikawa(Kaga),and Tokyo dye cloth in various colors using Itomenori(paste for fine line printing). Division of labor enable them possible to create the beautiful and high quality printing kimono.
Chrysanthemum, Japanese apricot blossom(ume), red maple leaves, and stream express the beauty of each four seasons in Japan.
Birds in printing is mandarin duck which is called "oshidori"  and "oshidori-fuufu" means a couple getting along well.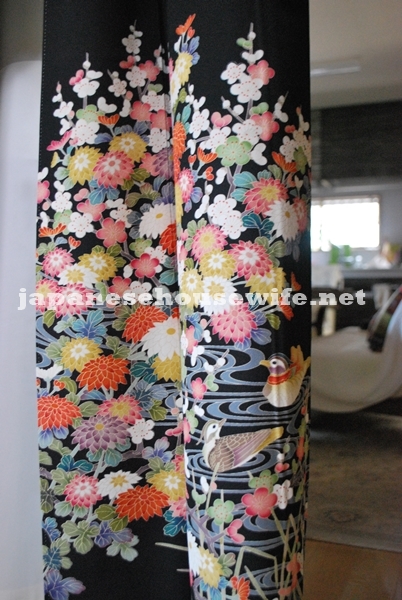 Japanese bush clover is a popular plants in Autumn.
We wear white items with tomesode.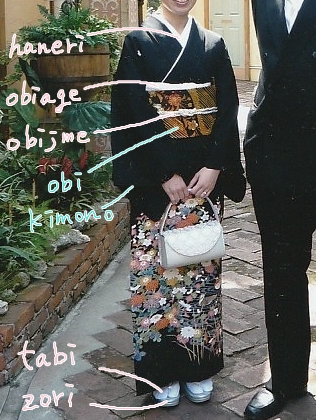 Thank you reading this to the end!