Around Tokyo sakura(cherry blossoms) are full bloom. In my hometown, you can see beautiful sakura just before full bloom now.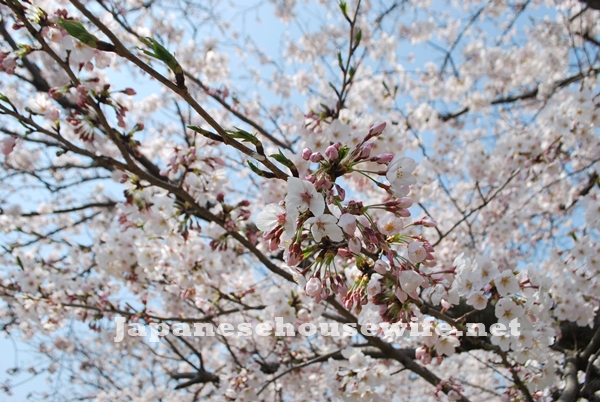 It was a fine afternoon today, so I went around the city by bicycle.Along streets, in a park, in a private garden, you can see pale pink blossoms anywhere in Japan in this season.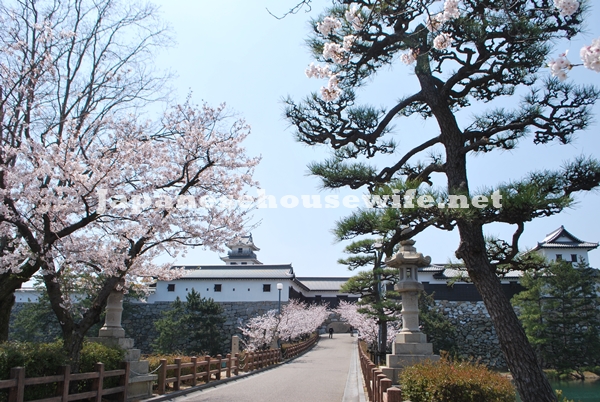 The Imabari castle. This is the castle constructed in early 17th in the beginning of the Edo era. The present castle and buildings around it were reconstructed in the past 40 years or so. A part of the stonewall and the pond around the castle are original.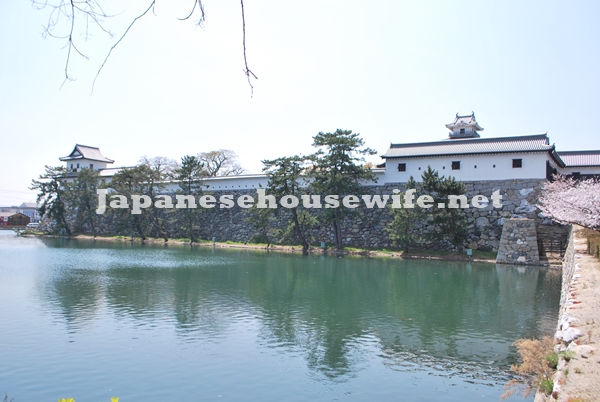 On the side of the Soja river, people were enjoying  Ohanami having picnic lunch under sakura trees.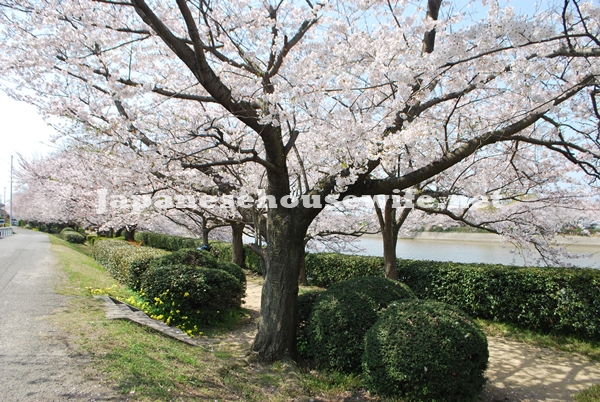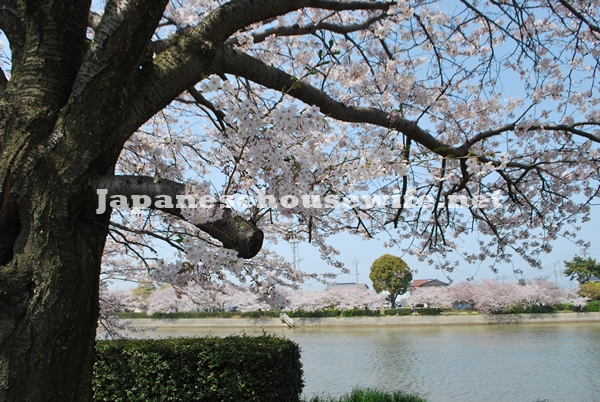 This is my favorite Sakura spot in the city. Kanbe shrine and Tozenji temple stood along the streets with old sakura trees.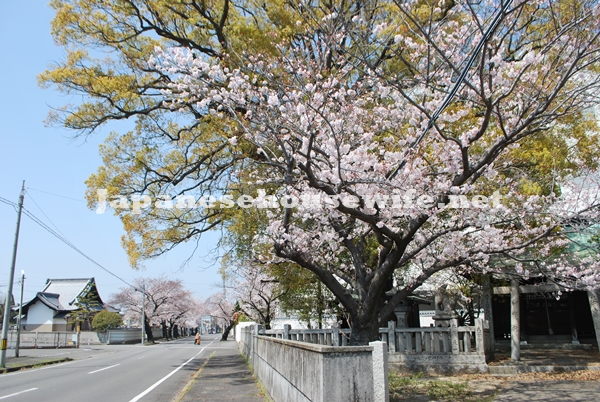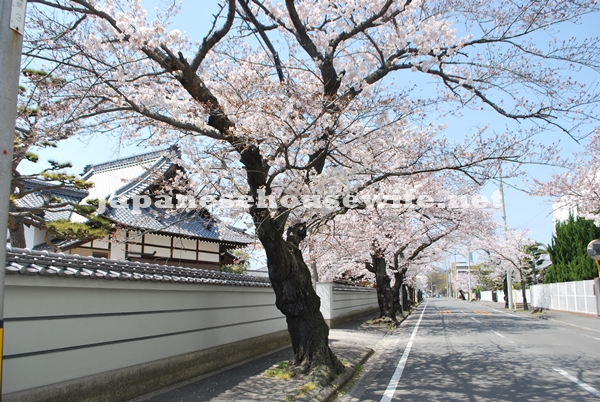 "Sakura saku(Cherry bloossoms bloom)" means a happy happening, especially passing the entering exam in Japan. For Japanese, sakura are blossoms that bring happiness. It always makes us smile and cheers up.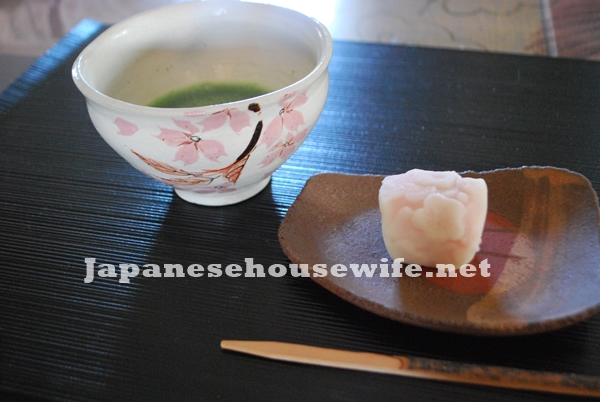 I also enjoyed my teatime with Sakura!