This weekend I visited Hakata island in Setonaikai (Inland sea of Japan) with my husband.
The land of Japan is consist of some islands, and setonaikai is the very large inland sea located between Honshu, Kyushu, and Shikoku island. Honshu is the biggest island and cities like Tokyo, Osaka, Kyoto are located in it.
There are thousands of island in Setonaikai including desert islands. In these years islands between Ehime prefecture and Hiroshima prefecture has become popular around the world because of Shimanami road. Islands are linked by bridges built with advanced technology, and you can go "the road on the sea" from Onomichi city(Hiroshima) to Imabari city(Ehime) doing island hopping. You will be satisfied by a trip with a serene and beautiful view.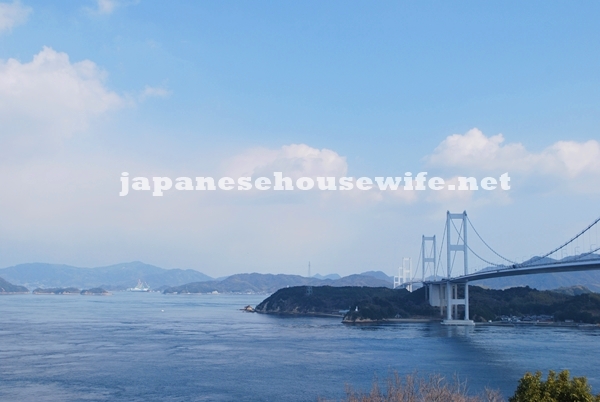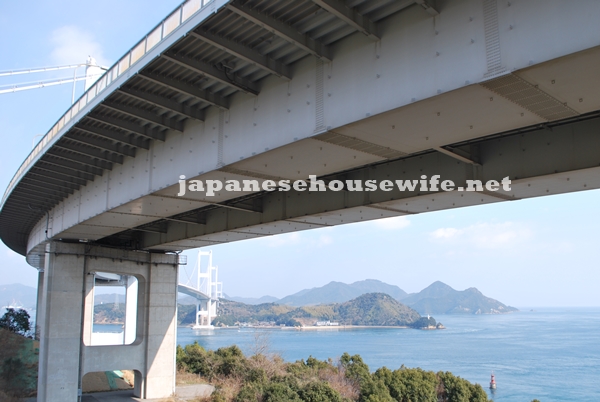 Especially having a cycling road makes Shimanami road popular worldwide.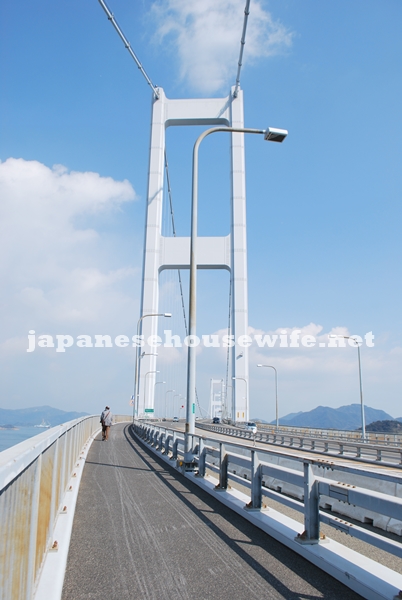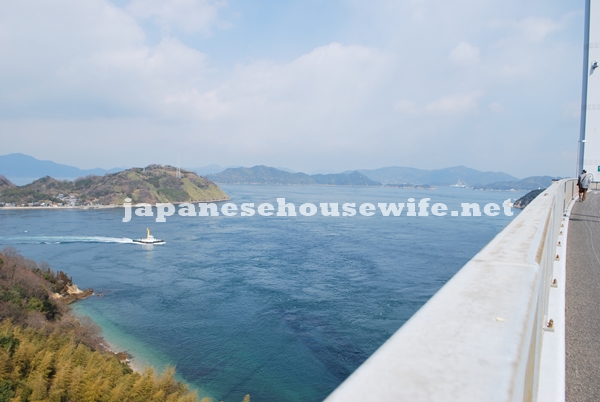 On Saturday we had a drive to Hakata island looking for a spot to view Sakura. We planned to have a lunch under a Sakura tree enjoying blossoms, a picnic like that is called "ohanami".
Sky blue with a little emerald green sea, islands covered with spring lives, and sea breathe filled my soul with joy…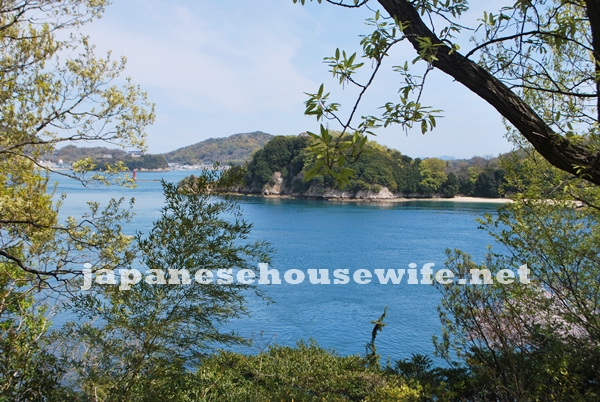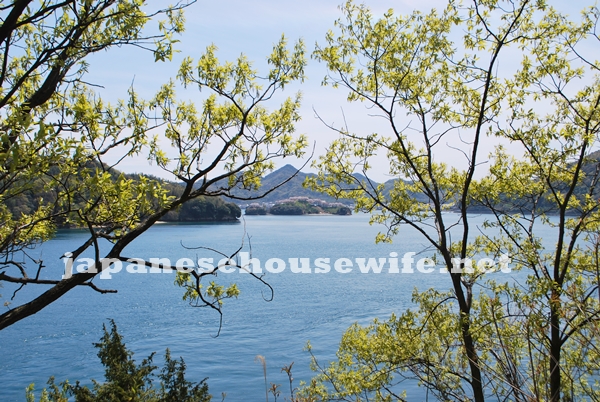 And we found the island with sakura trees! It looked somehow sublime.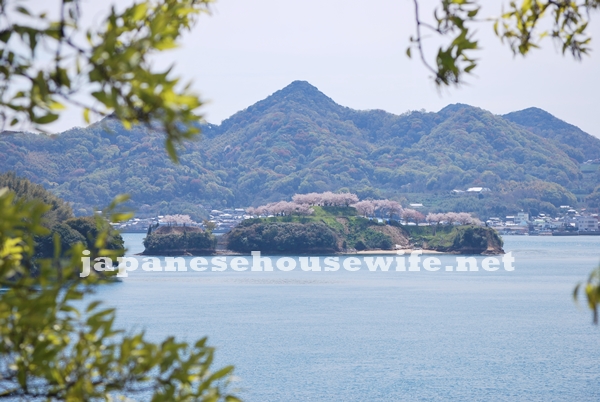 We decided to go there…
※Please don't throw away rubbish, empty pet bottles or cans or cigarettes anywhere you visit around the world. We should protect this beautiful planet together(^^)