※The word "shima" or "–jima "means island.
We got on the ship to the island we found from Hakatajima(Hakata island).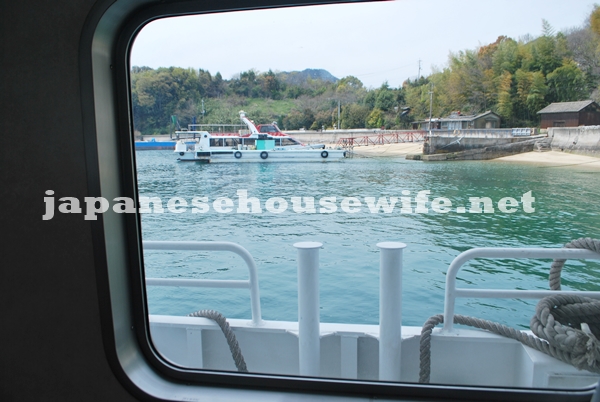 Spring haze colored Setonaikai(the inland sea of Japan) pale blue. It looks deep blue in summer. It changes its color every season.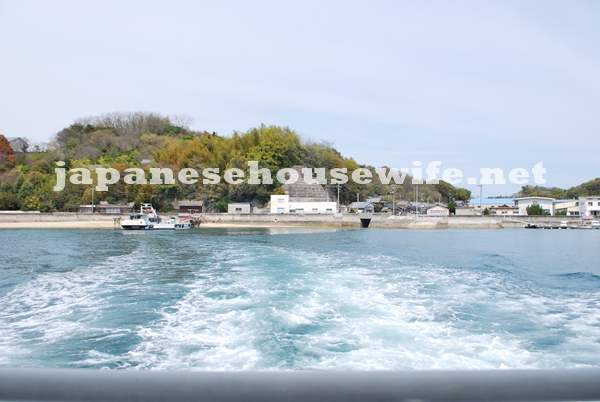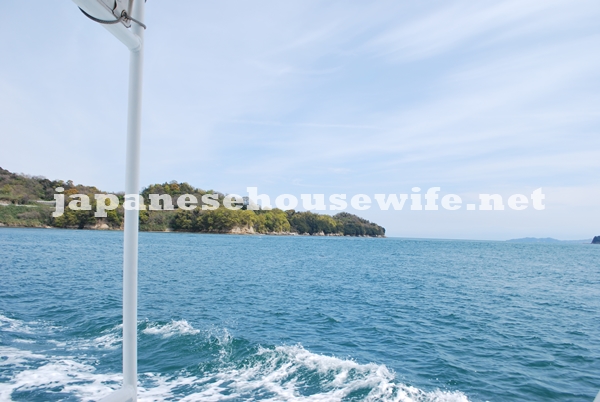 About the 15 minuets trip by a ship carried us to Ushima island.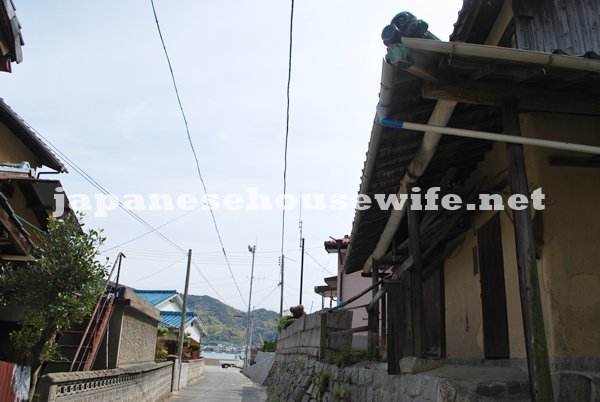 After taking a walk for about 10 minutes, we had got realized this island is not the island we had saw from Hakatajima. It's far larger than that.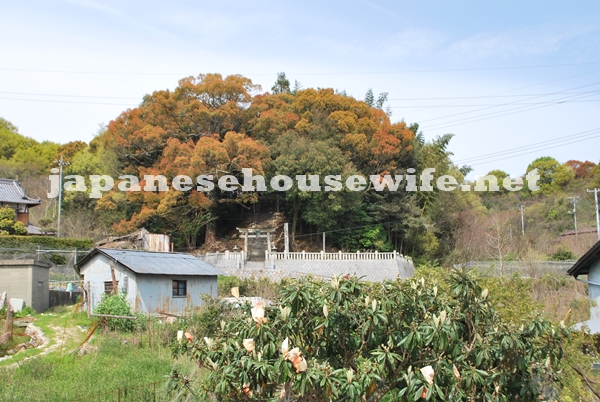 We had planned to have just 15 minutes stay when we reached there, but we decided to stay for 2 and half hours to the one after the ship departure time.
The houses, gardens, fileds with vegetables and fruits conveyed us the life there probably hardly changed from the old time. The scenery was somehow familiar and attractive, and changed our mind.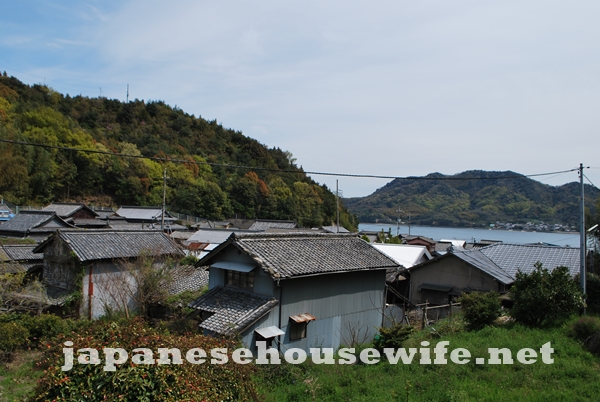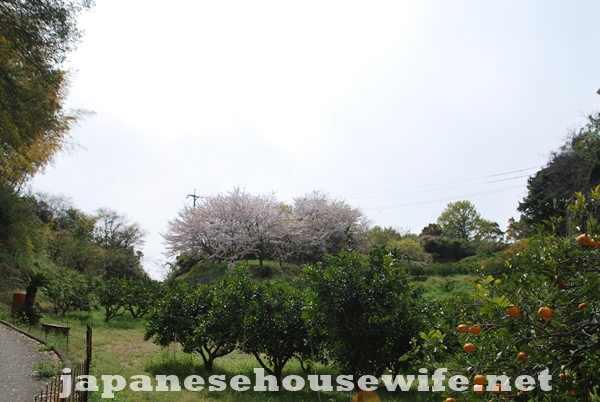 We had no map of the island or plan for walking, just walked around for about 20 minuets. Then found the sign of "見晴場" , which means the place you can enjoy a view.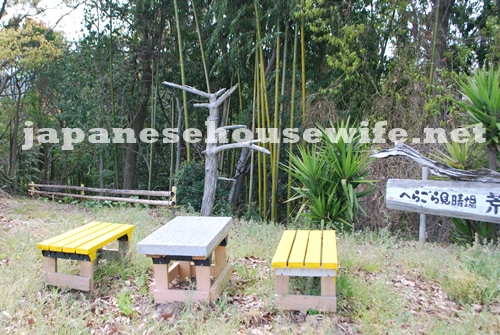 After walking a mountain path for a while, we finally find the island of sakura!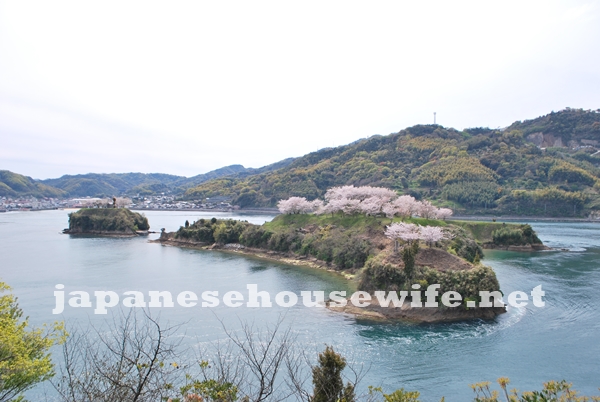 →PART3